Tremendous support from the management company
Work with a large, not-for-profit health care system
Collegial, collaborative Neurology and Orthopedic teams; Outstanding support services
Large, established referral network
Baldrige and Magnet hospital recognition
One of the least litigious states in the country – Iowa ranked in the Top 10 Best States to Practice Medicine
Family-friendly university town with a true sense of community, excellent schools, and a lower cost of living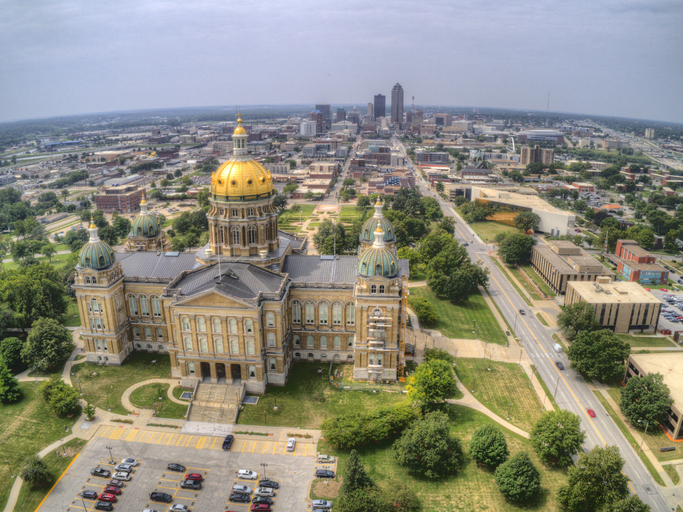 Community: 
30 miles N of Des Moines
Home to Iowa State University, best known as the home of Iowa State University(ISU), with leading agriculture, design, engineering, and veterinary medicine A United States Department of Energy national laboratory, Ames Laboratory, is located on the ISU campus.
Ames is consistently named one of the Best College Towns by Livability.
Population of 66,000
Ames' schools have received prestigious recognition in education by Expansion Magazine, U.S. News & World Report and Newsweek Magazine.
The community offers a highly educated population base, a wide variety of cultural, recreational and sporting events and easy access to Interstates 35 and 80.
Economically, the community is thriving and supports a number of manufacturing, agricultural and high technology industries.
Ames offers the cultural, recreational, and entertainment amenities of a big city while maintaining small-town charm
 Practice Features: 
The unit is managed by a well-experienced rehab management company
A leading provider of acute inpatient rehabilitation services with more than 300 hospital-based rehabilitation units, medical/surgical and outpatient therapy settings and more than 30 joint venture inpatient rehabilitation hospitals across the country.
 Diagnoses:
CVA,TBI, SCI, debility trauma and hip fractures and other 60% CMS diagnostic categories
Affiliation:
Independent contractor or
Employee
Compensation:
As an independent contractor – Fair market value for administrative services which is approximately $100,000 per year.
Salary if an employee
 Payor Mix:
80% Medicare/managed Medicare, 10% commercial insurance and 10% Medicaid
Features of Affiliation:
Medical Director conference and quarterly WebEx training
A state-of-the art, electronic pre-admission screening tool
A central resource site with tools and resources for best practice documentation, compliance and ambassadorship
Peer physician support for "in-the-trenches" problem solving
1:1 coaching and training
Excellent clinical colleagues – therapy and nursing staff trained in rehab medicine
Operations leader partnership – Program Director and CEO support to facilitate practice efficiency
A Medical Advisory Board to assist with program development and represent your Medical Director needs
Company culture of taking care of communities and employees evidenced by non-profit organization support to include providing monetary assistance to those experiencing financial hardship due to a catastrophic life event
If you have any interest, skills or experience with inpatient physiatry jobs, you're in luck. Interest in inpatient physiatry jobs has decreased over the years, making the need for skilled clinicians now more than ever. There is a great demand for qualified inpatient physiatrists, and Farr Healthcare can help you find the practice or facility of your dreams.
For more Physical Medicine and Rehabilitation Jobs, don't forget to visit https://farrhealthcare.com/openings/physical-medicine-and-rehabilitation-jobs/