Hello, I'm Linda Farr, president of Farr Healthcare. Thank you for visiting our website. Farr Healthcare is the premier site for physiatrists looking for opportunities, as well as for entities that want to add a physiatrist. I have been recruiting physicians for more than 30 years, of which more than 20 years have been in physiatry. I used to be the director of physiatry recruitment for a company which was formerly the nation's largest rehab provider until it was sold.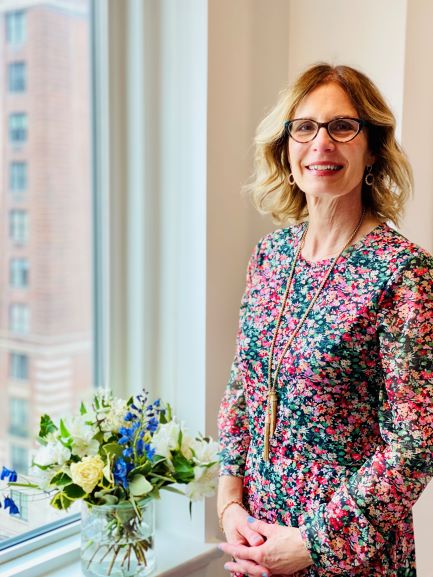 I am unique among recruiters in that I've worked within a rehab system. I was accountable for helping to ensure good, enduring physiatry facility relationships. This same accountability is found at Farr Healthcare, which considers the interests of you and entities looking for a physiatrist with the goal of mutually satisfying long-term relations.
"I have used Farr Healthcare to help find a physiatrist for our practice. I was very impressed with how Linda was quickly able to identify good candidates for us—those candidates that met specific requirements that we were looking for. Linda is able to utilize her 15 years of experience to find those candidates who were truly looking to become part of our practice. She does a very comprehensive initial evaluation screening process and also checks on their references. This really helped us save a lot of time and effort, and provided us with very valuable key information."  –Steven E. Morganstein, D.O.
Let me tell you about our reputation of excellent service and great opportunities. Farr Healthcare is unsurpassed in service and its opportunities and available physiatrists. We pride ourselves on prompt and personal service provided with integrity and honesty. You will always deal with the same person here. Responses are provided quickly to help expedite your search for opportunities or for physiatrists, including working days, nights, weekends and holidays.
"I've worked with Linda Farr when my husband was seeking a new job opportunity. She went out of her way to provide information about the opportunity, and she was prompt with her follow-up. Linda was forthright about the various aspects of the practice opportunity. I felt very comfortable working with Linda, and I think you will too. She provides a thorough profile about the opportunity at the outset, she encourages questions, and if she doesn't know the answer, she finds out and responds in short order." –Maureen Hotchner
If you're a physiatrist looking for opportunities, we will be honest and upfront about them and how they match or don't match your interests. There is no cost to you. If you're looking for a physiatrist, we will honestly appraise the candidate's abilities to meet your criteria. We will be considerate of your interests. That is, if you're looking for opportunities and you tell us you want California, we won't contact you about an opening in Kansas. Likewise, for example, if you're an entity looking to add an interventional physiatrist in California, we won't present an inpatient physiatrist who's interested in another state.
We offer the most extensive list of opportunities of any physical medicine and rehabilitation recruitment firm and comprehensive information about them. Please refer to our openings for information about these opportunities, you can also view openings by state. We help entities looking for doctors nationwide. Please refer to the "Employer Contact" tab on our website. Our website is updated each time a new opportunity arises, and new openings arise about every week or so.
Many times, we are contacted by physiatrists who worked with Farr Healthcare when they were residents and who now want to add a doctor to their practice. We have one of the most comprehensive physiatry databases nationally to include information about physiatrist area and service preferences. I've attended the annual AAPMR meeting every year since 1991 and have the honor of being asked to speak there. In conclusion, Farr Healthcare is a friendly, service-oriented physiatry recruitment firm. Please contact us directly or by submitting your Physician Application or submitting an Employer Contact. Thank you!
—
Farr Healthcare Is the #1 Place for Physician Physiatry Jobs
Whether you're looking for physician physiatry jobs as part of a career move or to get back into the workforce, or you're looking for a knowledgeable physiatrist to join your team, Farr Healthcare is here to help. With one of the most detailed, extensive physiatry databases in the nation, we are confident in our ability to find the optimal candidate or physician physiatry job opportunity that meets your unique needs.
We understand that every entity will be looking for different qualities in candidates. We also understand that individuals looking for physician physiatry jobs have different backgrounds and are looking for opportunities that match their personal goals and interests. With over 30 years of recruiting experience, Farr Healthcare can help you find the physiatrist or opportunity best suited for you.
Work With Honest Recruiters Who Care About Your Personal Goals
Farr Healthcare will work with precision, integrity and honesty to ensure your recruiting is completed in a timely manner. We will take the time and hassle out of searching for a physiatrist, so you can focus your efforts on other important parts of your practice. When it comes to physician physiatry jobs, Farr Healthcare is excited to share our years of recruitment experience, as well as our passion for matching qualified candidates and sought-after entities. Contact us today, or explore our website to find opportunities!